Renowned for their unbeatable style and performance, an Audi is an enviable vehicle to have in your garage. While all models are impressive to look at, you'll want to be sure that your chosen vehicle is ready for anything, with the speed and durability to match the road's demands.
Read our quick guide to discover which models rate the highest on performance (and other new features that have been added to Audi's latest releases):
Audi A7 Sportback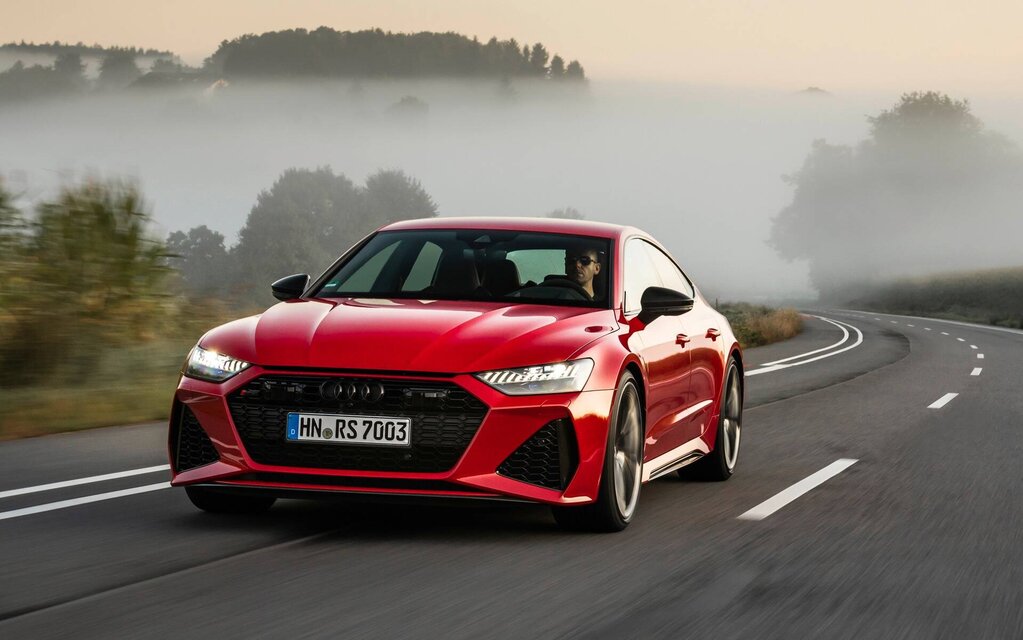 Let's start with the Audi A7 Sportback. A sleek and spacious sedan that oozes prestige, this model comes with two engine options: the more powerful being the 55 TFSI quattro S tronic, which reaches from 0 – 100km/h within 5.3 seconds and has a top speed of 250km/h.
It's also fitted with a host of flashy features, including 8.6-inch HD touch screens that control the car's infotainment and comfort systems; a panoramic glass sunroof; smart LED headlights, and more.
If you're feeling extra fancy, you can add on their ambient lighting package to illuminate your cabin with your favourite colours.
While it's not the most thrill-inducing of the Audi models listed here, the A7 Sportback is agile, easy to manoeuvre, and offers a smooth ride – perfect for city dwellers who are looking to upgrade to something a little more speedy and sophisticated as they cruise the streets.

Audi RS Q8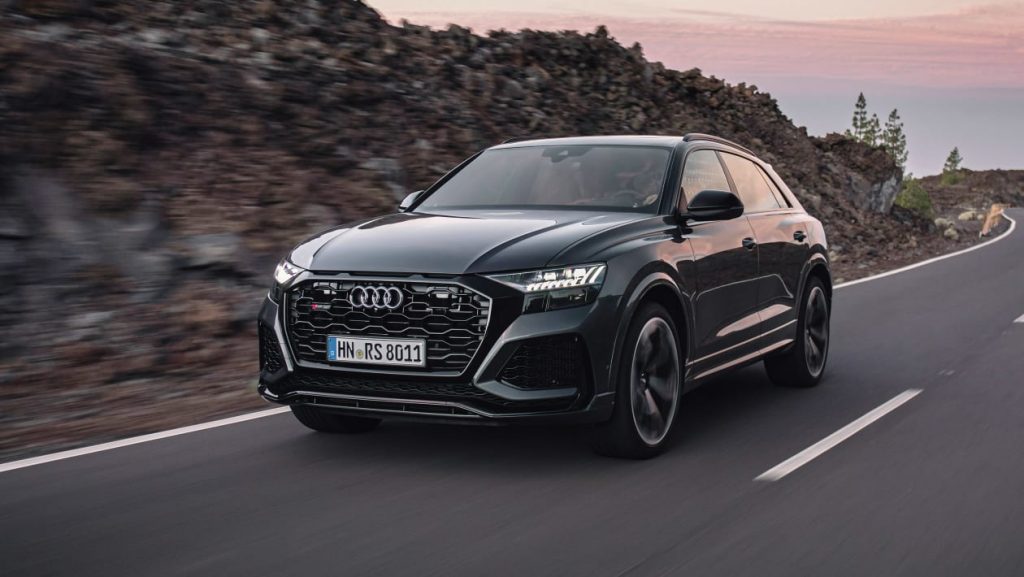 Winning the 2021 Drive Car of the Year 'Best Sports Performance SUV', the Audi RS Q8 packs a lot of power for such a large vehicle and is the fastest SUV to have raced around the famous Nürburgring Nordschleife track. With a twin-turbo V8 engine that produces 591 hp, the RS Q8 can reach 100km/h from a stop in just 3.8 seconds.
Elegantly designed inside and out, the interior boasts heated front seats, a 17-speaker stereo system, and a touchscreen interface for all your infotainment needs.
For everyday driving and days where you're happy to cruise around, you can power down to a more fuel efficient ride through the RS Q8's hybrid system and cylinder on-demand technology.
Offering speed, spaciousness, and advanced safety features, the RS Q8 is a great choice for drivers who are chasing the adrenaline rush of a high-powered car, yet still want a sturdy and practical vehicle for their daily commutes.
Audi R8 Coupe V10 Performance Quattro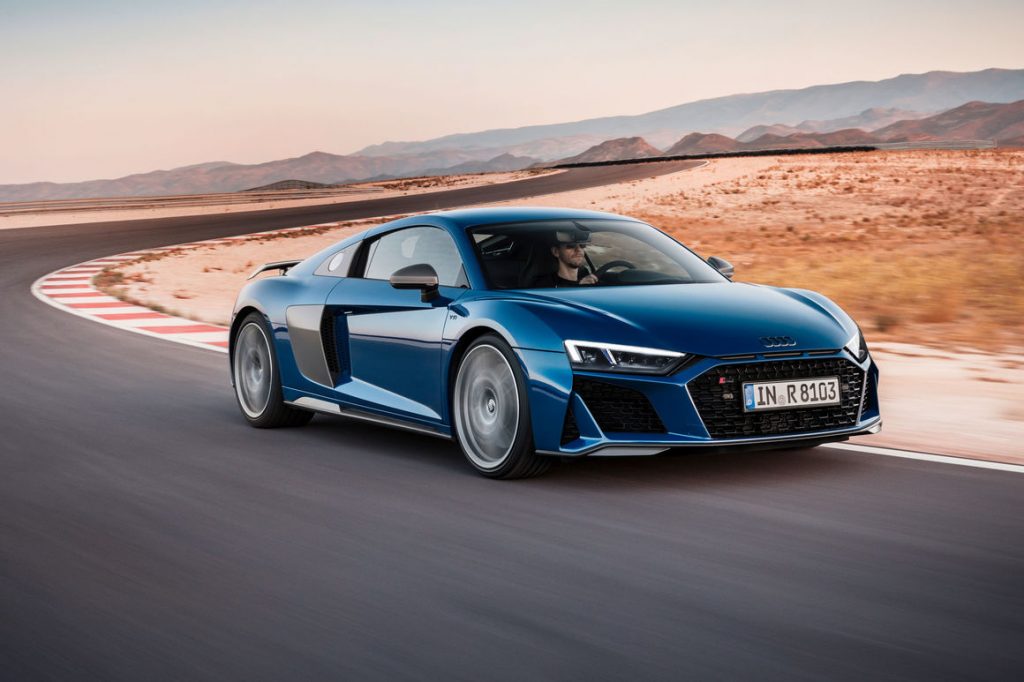 On the smaller but even more powerful side is the R8: Audi's best and fastest supercar to date.
Designed for aesthetics and speed above all else, this all-wheel drive, two-seater coupe is powered by a naturally aspirated 5.2-litre V10 engine that can reach 100km/h in 3.4 seconds.

To make this car uniquely yours, you can customise the paint finish, inlays, door sill trims, and other interior details with a range of colours and decorative styles.
Like other Audi cars, the R8 comes with standard (albeit more limited) safety features such as front, side, and curtain airbags, a rear parking camera and sensors, and park assist.
All in all, it's not the most practical of cars, but it certainly is the most impressive!
Whether you currently own or are looking to buy your first Audi, our Audi servicing experts at EE would be happy to give you a rundown of all the different models and provide tailored advice on how to maintain your car of choice. Get in touch with us today on (08) 9309 3636.